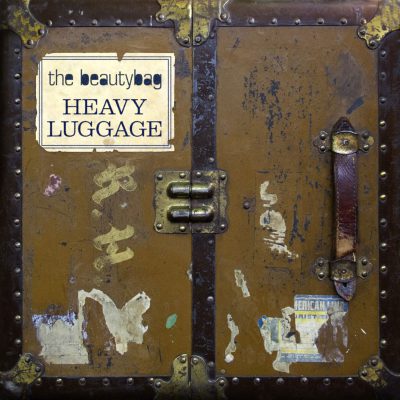 Richard Nygård skulle studere billedkunst i Antwerpen, men vendte hjem med kofferten full av musikk. Med sitt band The Beautybag gir han nå ut debutalbumet «Heavy Luggage».
Musikken tar for seg den unge mannens møte med det urbane Europa, der avstandsforhold, entusiasme og rastløshet preger den Hamsun-aktige protagonisten.
Albumet er en samling med reisenotater, en koffert med dobbeltbunn, en gjenglemt dagbok, endeløse kjærlighetsserenader og skamløst sladder!
På albumet spiller Richard Nygård sammen med Morten Minothi Kristiansen (kontrabass), Kjetil Strømme (tangenter), Øystein Bergsvik (trommer), Eivind Norseng (gitarer og pedal steel). Albumet er produsert av André Viervoll og innspilt i Parachute Studio.
Kjøp albumet digitalt på iTunes
Kjøp albumet i fysisk format på Platekompaniet
Lytt til albumet på Spotify
Lytt til albumet på Wimp 
Album: Heavy Luggage
Artist: The Beautybag
Komponist og låtskriver: Richard Nygård
Katalognummer: OTR8011
Plateselskap : OffTheRecords
Distribusjon: Musikkoperatørene
Presseomtale
Nygård […] leverer prosa på engelsk vi ikkje akkurat er bortskjemd med frå norske låtskrivarar. Og han har snikra saman eit knippe glimrande melodiar til å følgje dei. (Firdaposten). The Beautybag finner sitt eget musikalske uttrykk i en spennende hybridisering mellom en rekke sjangere. (Hamar Arbeiderblad)
In English
Richard Nygård was studying Fine Arts in Antwerp, but returned home with a suitcase full of music. Together with his band The Beautybag he has now released the debut album "Heavy Luggage".
Heavy Luggage is a collection of travel notes, a double bottom suitcase, a forgotten diary, endless love serenades and shameless gossip!
The theme of the album is the young man's meeting with the urban Europe, where long distance relationships, enthusiasm and restlessness tourments the young, Hamsun-esque protagonist.
On the album: Richard Nygård – vocals and guitar, Morten Kristiansen Minothi – double bass, Kjetil Strømme – keyboards, Øystein Bergsvik – drums, Eivind Norseng – electric guitars and pedal steel. The album is produced by André Viervoll and recorded in Parachute Studio, Oslo.
All songs are written by Richard Nygaard, and arranged by André Viervoll and The Beautybag.
Album reviews
"Nygård is really spoiling us with a kind of prose that we rarely get from Norwegian songwriters. And he has put together a bunch of splendid melodies to accompany them." (Firdaposten). "The Beautybag finds its own musical expression in an exciting hybridization between a variety of genres." (Hamar Arbeiderblad)